On Friday 14 February, couples will access the Treasury of San Gennaro (Museum and Chapel) using the 2X1 option: for the whole day, only one of the two visitors will pay the entrance ticket.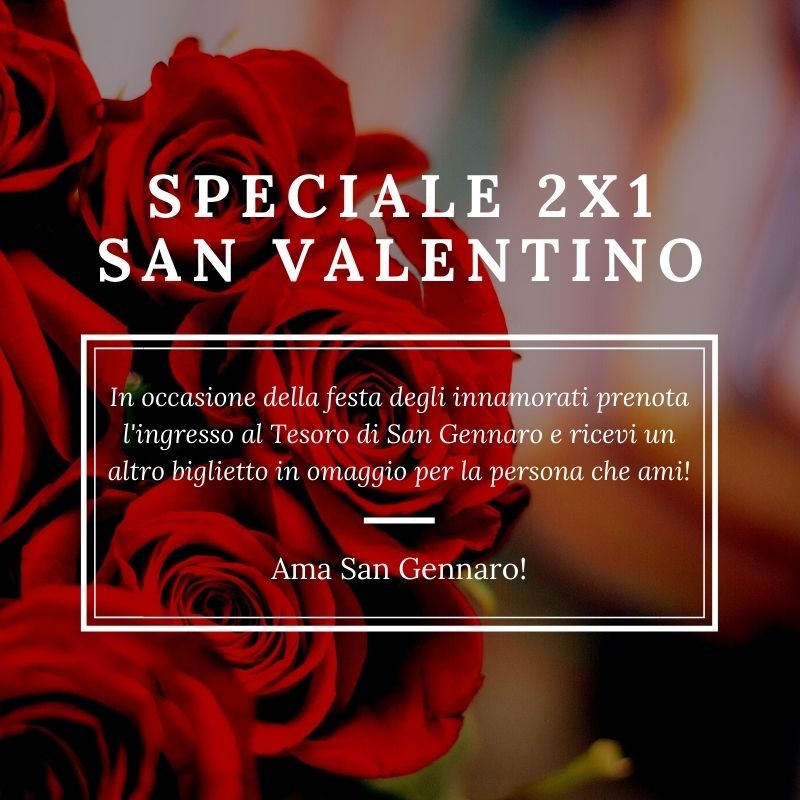 In order to take advantage of this promotion, you can book online, by selecting the price category "Special Valentine's Day 2 × 1", or by requesting the promotion directly at the ticket office.
The offer cannot be combined with other promotions.
We look forward to seeing you on Monday 14 February!